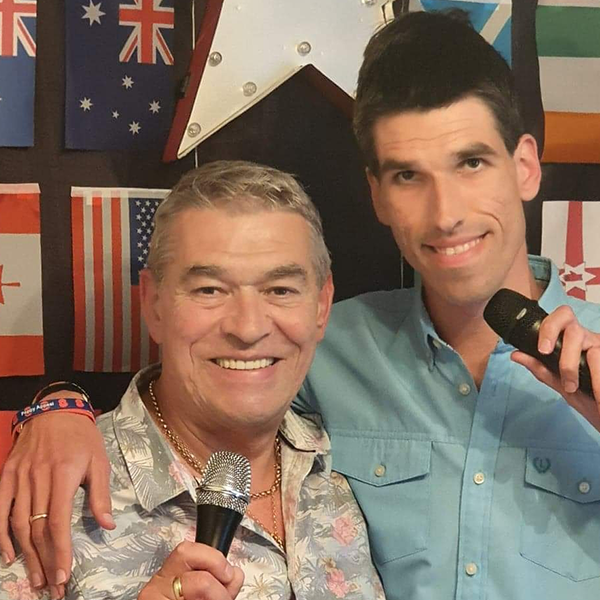 Hi, I'm Wal I've been in the entertainment business for 50 years. I've giggled all over the UK and loved every minute of it. I was raised on a diet of rock n roll and rockabilly music and sang and played bass guitar in rock n roll bands all my life.
My son Dion was born with special needs but has always managed to achieve everything he as attempted. Music is his life and singing is a thing he does every day. His love of golden oldies, rock n roll and country and western is noticeable in his style of singing.
Since lockdown, we have worked together singing a track a day on our social media page and youtube. Completed over 100 songs so far and have thousands of followers. We have done hospital radio shows as volunteers for many years and are looking forward to bringing you some nostalgia and foot-tapping music to brighten your day.